The Leicester International Institute, Dalian University of Technology represents a Sino-foreign cooperative educational institution, jointly established in March 2017 by Dalian University of Technology (DUT) in China and the University of Leicester (UoL) in the United Kingdom. As a school under DUT, the Institute is situated at Building C07 (four storeys) on the DUT Panjin Campus, with a usable area of about 2500 square meters. It started admitting students in 2017 and now trains a total of 1156 full-time undergraduate students enrolled from 2017 to 2022.
The Institute's students were and will be recruited in accordance with the Chinese General Higher Educational Institute Recruitment Plan and ranked among the first level under the Cooperation Agreement and associated Recruitment Plan. The enrolled students will mostly complete their studies at DUT in four years, known as the "4+0" model. They also have the opportunity, if they wish, to pursue learning at UoL, and the UoL's students will spend time studying at DUT, ensuring students from both universities study together in the same class. Upon graduation, the Institute's students will be awarded a "Bachelor Degree Certificate" and an "Undergraduate Graduation Diploma" from DUT and a "Bachelor" degree from UoL.
All the courses of the Institute are taught by the teaching faculty from DUT and UoL, who should fully demonstrate their competence. There are 80 faculty members from the United Kingdom, including 35 for the English Language course and 45 for specialized courses. There are 76 Chinese faculty members for specialized courses, including 17 professors, 29 associate professors, 11 lecturers, and 17 engineers.
The Institute's students are officially registered to DUT and UoL simultaneously. They can enjoy available access to the academic resources of both universities and be entitled to the rights and interests of students of the two universities while subject to university supervision from both sides. The training programme and syllabuses are developed by both universities, and courses for each major will be taught in English by academic staff at both universities. The Institute's freshmen will be required to participate in an intensive English Language course. This enables students to become independent learners and receive optimal international education without going abroad.
The purpose of the Institute shall be advancing the exchange of culture, science, engineering and technology between China and the United Kingdom, promoting the development of education in both countries and facilitate academic collaboration between DUT and UoL. The Institute focuses on introducing educational resources and curricula of UoL, in combination with the preponderant academic disciplines in the areas of Science, Technology, and Engineering. The educational objective of the Institute is to cultivate students and teachers with an international perspective, export influential and competitive talents for global social and economic development, and jointly enhance the academic strength of both universities.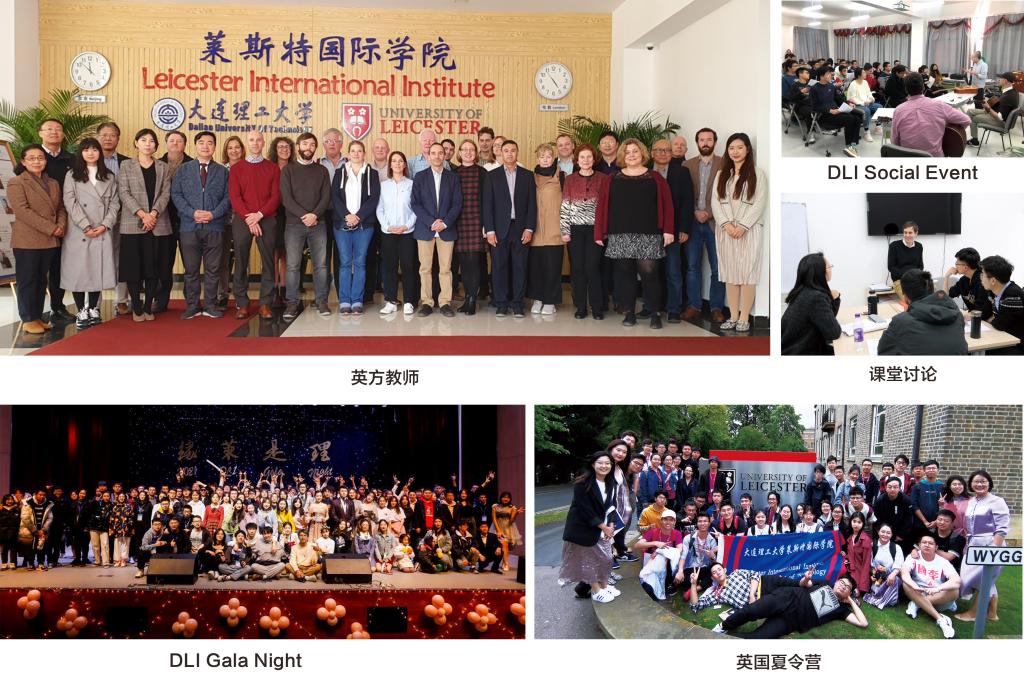 updated October 2022