【Career Support】Career path planning competition
Date: 2022-11-21 15:38:28 Clicks:
On October 27, Leicester International Institute (DLI) successfully held the themed Career Planning Competition, "Planning for the Future".
In this competition, Zhang Jingjing, Deputy Dean of School of Foreign Languages, Panjin Campus, Zhao Lingling, Deputy Dean of DLI, Li Zhengkun, teacher in Admission and Career guidance of Student Affairs Office, and DLI student tutors were invited to be the judges of this competition.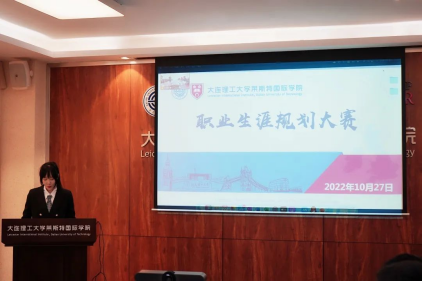 During the competition, contestants make their career planning by using MBTI, SWOT and other test tools from five aspects: objective self-understanding, accurate career positioning, selecting the best career, making action plan, evaluation and adjustment. They analyzed their subjective and objective thinking about the future planning in-depth and shared the tips for making long-term and short-term plans to avoid aimless and passive in studying. Moreover, it is necessary to learn how to make adjustments and optimize according to the career planning of your own.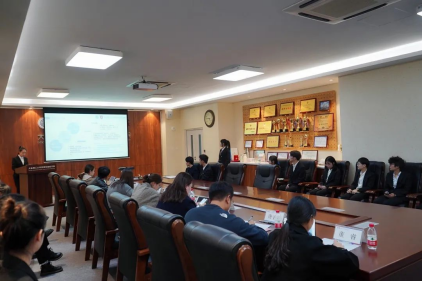 All the contestants performed very well in defense. Finally, according to the on-site scoring of the judges, Zhang Shizhan won the first prize, Qiu Yunwei and Gao Shiyao won the second prize, and Zhang Yuxin, Guo Zhiyu and Zhou Xiaoyang won the third prize. According to the score, two students, Zhang Mashan and Qiu Yunwei, were selected to participate in the career planning competition of campus on behalf of DLI.
In the end, Ms Zhang Jingjing spoke highly of the vigorous spirit and lofty ideals of the contestants, and stressed that college students in the new era should integrate personal values into the needs of the country and the people. Ms. Zhang Jingjing helped students to have a deeper understanding of the relationship between personal planning and national development.